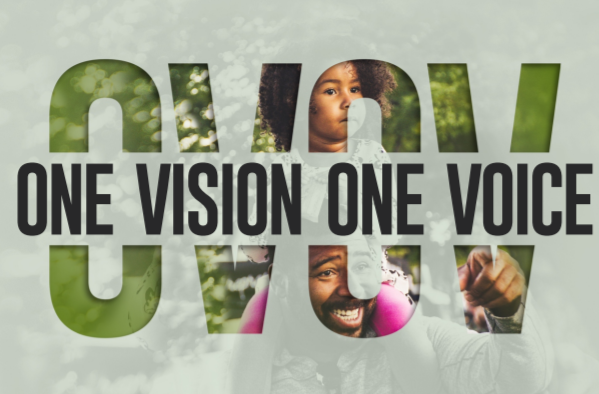 This year, in honour of Black History Month, we want to highlight and celebrate some of the innovative and exciting priorities of the One Vision One Voice (OVOV) program that is working to support better outcomes for African Canadian children, youth, and families in Ontario.
Five OVOV Initiatives You Need to Know About
1. PowerUp! Symposium
PowerUp! is the first Canadian event designed specifically for Black youth in care across Ontario's child welfare system to provide connections to community, to empower them, and to inspire unity and togetherness. It is a one-of-a-kind event designed to support and uplift Black youth in care and celebrate African Canadian, Black, and Caribbean culture. This year's virtual event will feature Afro-centric storytelling through music, dance, guest speakers, and more. Taking place on February 24 from 1 to 4 PM, it's not to be missed. Find out more here.
2. Guide to Navigating Child Welfare for the Black Community
Navigating the Ontario child welfare system can be challenging. That's why One Vision One Voice created the guidebook Navigating the Child Welfare System: A Guide for Ontario's Black Community. The guide uses plain language and highlights resources and information to help families in contact with a Children's Aid Society understand more about the process, where to get social and legal help in their community, and culturally appropriate and family-centred approaches such as Kinship placements and Family Group Conferencing. The OVOV team recently relaunched the guide with new resources and a fresh look. "We're excited to provide African Canadian families with support to…engage more effectively in a system that wasn't designed with them and their identity in mind," said Keishia Facey, OVOV Program Manager.
3. All-In, Provincial Staff Meetings
During the events of summer 2020, when protest movements broke out across the United States and spread around the world in response to the murder of George Floyd, OACAS and the OVOV team began organizing and facilitating regular staff meetings for Black staff in the Ontario child welfare system. Recognizing the harm and trauma that comes from events like these, the All-In provincial meetings were created to ensure a safe space for staff to discuss critical issues, celebrate successes, share experiences, and support one another. Since June 2020 we have hosted nine meetings for over 400 attendees. The next session will take place in February as part of Black History Month.
4. African Canadian Leadership Mentorship Program (ACLMP)
Anti-Black racism can be observed at every stage within the employment sector, from access to job opportunities to everyday employee experiences to opportunities for promotions. Various and varied consultations with Black staff in child welfare in Ontario have established that these barriers do exist in our sector. That's why OVOV has developed the African Canadian Leadership Mentorship Program (ACLMP), designed to address organizational culture, cultivate leadership skills, and support the career advancement of Black child welfare staff. The ACLMP also aims to deconstruct systemic anti-Black racism, build an inclusive culture of talent mobility for African Canadian child welfare staff, and encourage wide-scale organizational change. The program is new and is in the early stages of being launched. Currently, Children's Aid Societies are assessing their readiness to implement the ACLMP and are preparing their communications strategies and recruitment efforts.
5. Confronting Anti-Black Racism in Child Welfare: A Course for Leaders
Tackling anti-Black racism in any system must start at the top. It is crucial to have leaders who are willing to learn, to problem solve, and to do things differently. The new Confronting Anti-Black Racism in Child Welfare for Leaders course, developed by the OVOV team in partnership with the OACAS Learning team, aims to build the capacity of learners to integrate an anti-Black racism analysis into their leadership practice. The course will prioritize increasing awareness of the key drivers of the overrepresentation of Black children, youth, and families in the child welfare system and understanding overrepresentation through an examination of the historical and contemporary manifestations of anti-Black racism. The course is currently recruiting facilitators and will be officially launched to child welfare leaders this spring.
For more information about the priorities of the One Vision One Voice program, visit oacas.org/onevisiononevoice. Questions you can't find the answers to? Contact onevisiononevoice@oacas.org.
OACAS also wishes to congratulate OVOV Program Manager, Keishia Facey, who was recognized on the 2022 list of
100 Accomplished Black Canadian Women
for her work in child welfare and within the community. Congratulations, Keishia! And thank you for all that you do for Black children, youth, and families in Ontario.