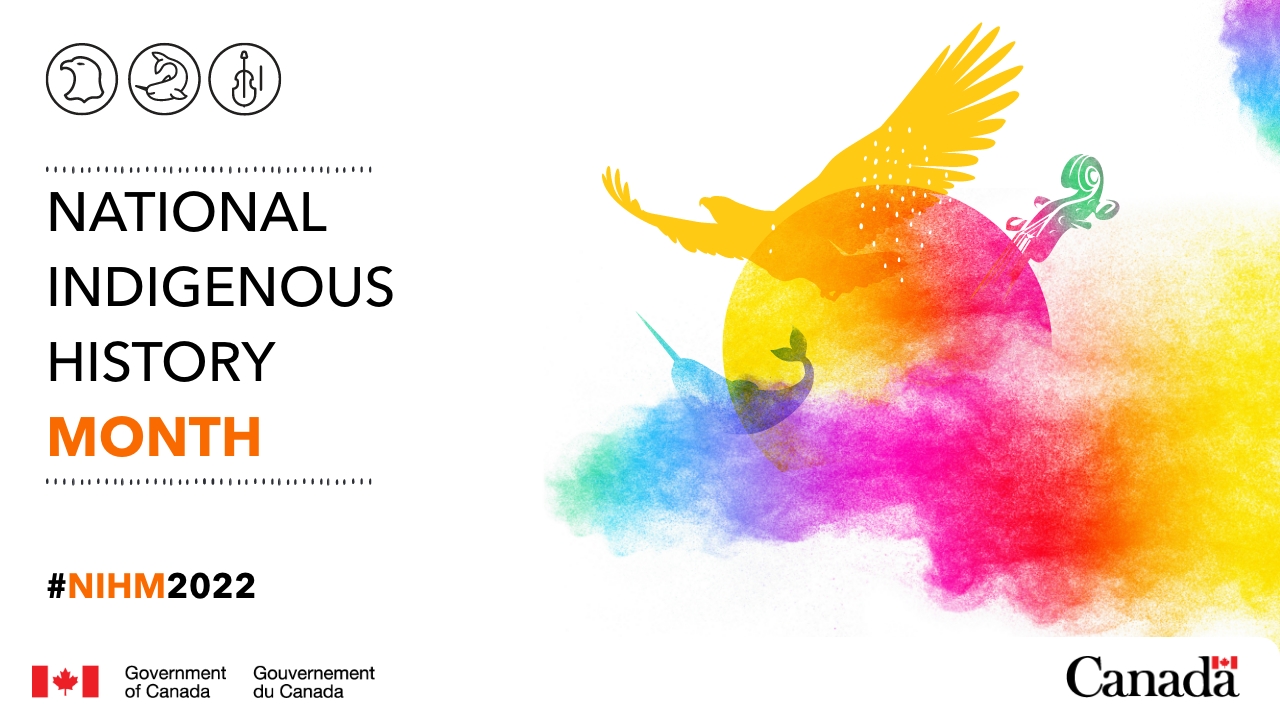 Every June, we recognize National Indigenous History Month. It is a time to honour and celebrate the rich and diverse cultures, languages, and histories of First Nations, Inuit, and Métis communities across our province and the land we call Canada. More than ever, it is also an opportunity to learn more about the lands we live on, our history as a country, and the ways our knowledge and understanding can support reconciliation.
There are many events, learning opportunities, and resources available to support Ontarians' learning and engagement this National Indigenous History Month. Here are just a few ways you can learn, honour, and celebrate this month:
Attend one of four virtual events being organized by The Gord Downie & Chanie Wenjack Fund in celebration of the diversity of Indigenous Peoples across Canada. See the line-ups and register here. Prefer to join an event in person? Check out this list of upcoming Indigenous events and celebrations from Destination Ontario.
Learn about the history of the land you live on, including the cultural traditions and customs, languages, and treaties. Share this information with your family, neighbours, and colleagues. Some helpful resources include native-land.ca and land/en, or sign up for the University of Alberta's free Indigenous Canada course. It is available through Coursera and can be done at your own pace.
Listen to traditional Indigenous creation stories, told in six Indigenous languages, as well as English and French.
Read a book by a First Nations, Inuit, or Métis author. CBC has compiled a list of 35 books to read and Indigo has a similar list, though we encourage you to buy from an Indigenous bookstore, like Barely Bruised Books or GoodMinds, if possible.
Watch a movie or documentary about life in Canada or by an Indigenous filmmaker. CBC has a list of 12 documentaries available for free on CBC Gem.
Listen to a podcast about Indigenous history and identity, like This Place, Kiwew, or Stolen.
Follow First Nations, Inuit, and Métis creators on whatever social media platforms you're on. Elle Canada, Global Citizen, and The Influence Agency have compiled lists of artists and activists who are using their channels to share their culture, customs, language, history, and experiences.
Support First Nations, Inuit, and Métis musicians. Spotify has created a space for Canadian Indigenous music creators here or Indigenous Music has a whole catalogue here.
Find Indigenous art, including beadwork, knitting, ceramics, and weaving through the Indigenous Arts Collective of Canada or Etsy Canada.
Find ways to support local Indigenous organizations and individuals with your resources, such as your time, voice, and/or financial contributions.