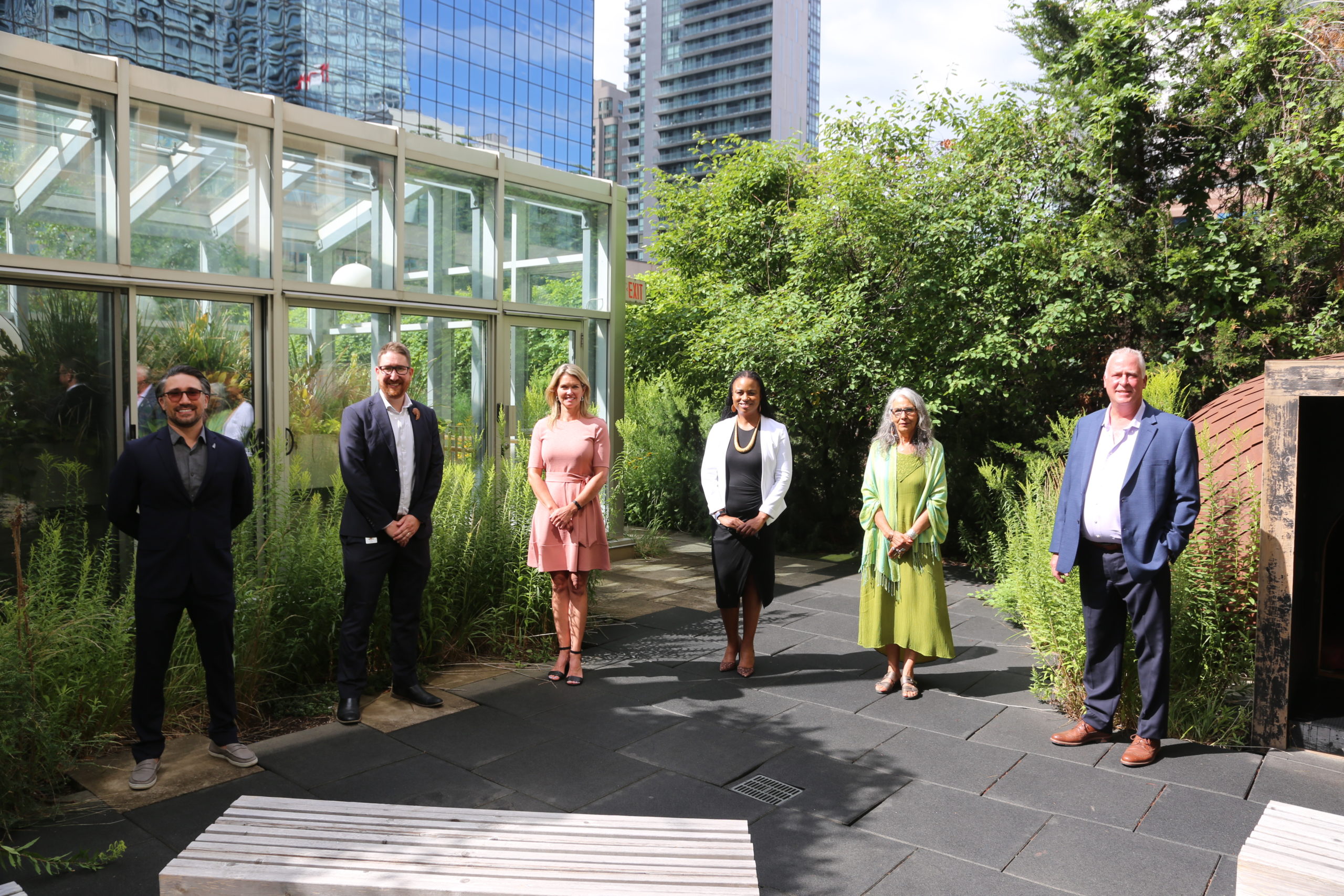 The Ontario Association of Children's Aid Societies (OACAS) welcomes the Ontario government's new vision for child welfare, announced today by Associate Minister Jill Dunlop, Ministry of Children, Community and Social Services (MCCSS).
"We're pleased to see the government's focus on prevention, early intervention, and supporting children, youth, and families from marginalized communities," said Nicole Bonnie, Chief Executive Officer of OACAS. "We know that our system disproportionately impacts vulnerable populations and that there continues to be overrepresentation of Black and Indigenous families in child welfare. The changes announced today will support our ongoing efforts to address these issues in our work."
OACAS supports the government's framework for a child welfare system that is focused on strengthening families and responding to the specific needs of the communities it serves. We support the government's plans to improve the quality of residential care, while prioritizing family and community-based placements to keep children and youth connected to their homes and communities. We also welcome the emphasis on helping children and youth in care thrive in school and through life transitions, with strong supports for their mental health, well-being, and academic achievements.
We commend the government's thorough and thoughtful engagement with the child welfare sector, community stakeholders, partners, and other service providers, and those with lived experience in the system throughout the modernization review and design process.
"Listening to young people and families with experience in the child welfare system is a critical component to this new vision. We urge the government to continue this collaborative engagement in their work going forward," said Ms. Bonnie.
A successfully redesigned system will be one that is culturally relevant, trauma-informed, and focused on equitable outcomes, while continuing to ensure localized support for children, youth, and families. The government must continue to invest in holistic, wrap-around services for families that are culturally appropriate, evidence-based, and reflect the principles of anti-racism, equity, diversity and inclusion, and accessibility.
Children's Aid Societies are committed to working collaboratively with community partners and stakeholders to develop innovative approaches to support families facing challenges and to improving outcomes for all children, youth, and families, but in particular those from Indigenous and African Canadian communities.
OACAS will be analyzing the details of the redesign plans as they are unveiled and will continue to work collaboratively with MCCSS, our member Children's Aid Societies and Indigenous Child and Family Well-Being Agencies, the Association of Native Child and Family Services Agencies of Ontario (ANCFSAO), and our community partners to implement the changes.
For more information, please contact Sean McGrady, Senior Manager of Communications at smcgrady@oacas.org.
OACAS is a provincial membership organization that represents 47 of 50 Children's Aid Societies and Indigenous Child and Family Well-being Agencies and one pre-mandated organization across the province. We work to ensure that our members have the necessary tools, training, and conditions to fulfill their statutory mandate to deliver child welfare services and to achieve equitable outcomes for children, youth, and families across the province.