Now's your shot to further protect vulnerable children, youth and families during the pandemic!
The Every Shot Counts campaign is aimed at providing Ontarians in the child welfare sector with the right education before vaccination. We know you've got questions and we're here to support with credible, trusted answers and resources that help you make an informed choice about getting the COVID-19 vaccines.
Remember: With every shot, the people we serve are further protected!
Join the Campaign
Crown Ward Class Action Reaches Proposed Settlement
The Government of Ontario has agreed to a proposed settlement for all persons who were alive as of January 22, 2012, who were Crown Wards in Ontario at any time from the period on or after January 1, 1966 until March 30, 2017 and suffered physical or sexual assault before or while a Crown Ward. The Court approved notice of the settlement approval hearing is available in English and French. Please note that this settlement is conditional on the approval of the Court.
For more information about the class action, please visit the website of Koskie Minsky LLP.
Resources and Supports for Ontario Families
Children's Aid Societies and Indigenous Child and Family Well-Being Agencies in Ontario ARE continuing their child protection services. We are NOT closed. Although agencies across the province have modified their business practices to respond to health and safety concerns, their core protection services continue. If any member of the public or professional have a concern about the safety and/or well-being of a child or youth under 18, they should immediately contact their local Children's Aid Societies or Indigenous Child and Family Well-Being Agency.
We know that children, youth, and families in Ontario are struggling now more than ever. We also know that the kinds of challenges that families are facing are wide-ranging, from food and housing insecurity to mental health and addictions to intimate partner violence. We have put together a list of resources and supports that will hopefully serve to show that there are lots of places to turn to when you, or someone you know, is in need of help.
Find Resources
On January 1, 2020, Part X of the Child, Youth, and Family Services Act comes into force, creating a new access and privacy framework for Ontario's child and family services sector. The Information and Privacy Commissioner will oversee these new rules for the collection, use and disclosure of personal information.
To raise awareness of access and privacy rights among, children, youth and families, the IPC has prepared a brochure, poster and quick reference card.
The IPC has also developed  resources for service providers. These include a guide to Part X, a guide to tracking and submitting annual statistics to the IPC and reporting privacy breaches to the IPC.
Child Welfare in Ontario: A Shared Responsibility
This brochure answers common questions about how CASs work with individuals like you to support families and keep children and youth safe and well.
Read the Brochure
Watch our video to better understand child welfare...you might be surprised.
One Vision One Voice: Changing Child Welfare in Ontario to Better Serve African Canadians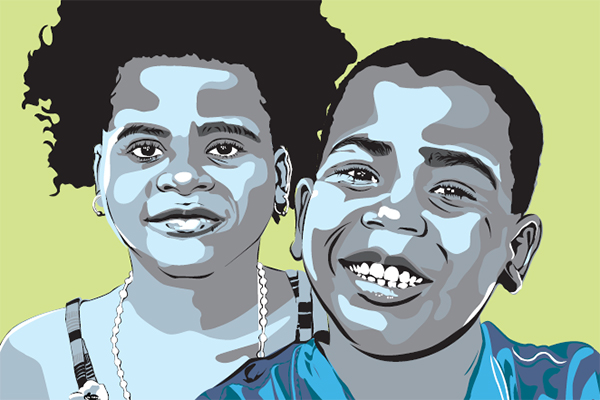 The Race Equity Practices aim to improve outcomes for African Canadian children and families who come into contact with the child welfare system.
Read More
One Vision One Voice has launched its implementation phase. Learn more.
Watch "A Moment on the Path" a documentary about the gathering at Geneva Park and Rama First Nation where Ontario's Children's Aid Societies acknowledged and apologized for the harmful role child welfare has played historically, and continues to play, in the lives of Ontario Indigenous children, families, and communities.
Learn More About Child Welfare
A screener from Children's Aid talks about her role in working with the public to keep children safe.
Your call could be the most important in a child's life. This video explains why.