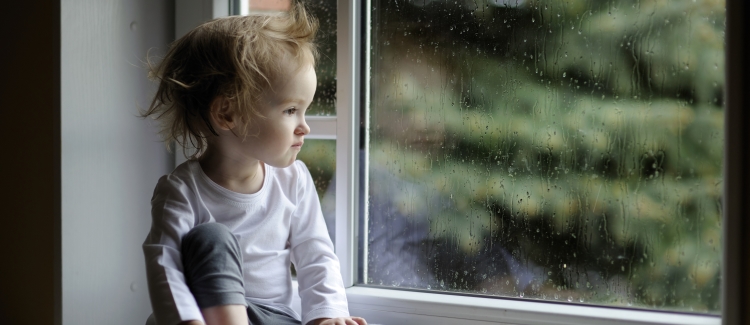 Fostering in Ontario
Fostering is the act of bringing a child into your life, providing life necessities and also emotional support during a difficult time in their lives. Foster parents are some of the most special people in the world; giving their time and love over and over again to the children who need it the most. Children's Aid Societies are extremely grateful to these amazing people who open their doors and their hearts to our children.
Ontario's Children Aid Societies work very hard to help families stay together and for children to stay at home. However when children cannot remain at home because of serious concerns about their safety and protection, they come into the care of a child welfare agency that makes every effort to find a family to care for the child until the child can return home.
Where possible, the preferred option is to place the child with a member of the immediate or extended family or a member of the community known to the child or youth. If that is not possible, foster care may be the best alternative.
Foster care is a good alternative option because most children's needs are best met in a family environment. Foster parents provide a temporary home for children who are in the care of a Children's Aid Society. Children may need foster care for just a few days, a week, several months or possibly years.
Foster parents work with Children's Aid staff as part of a team to develop and support a plan for each child or youth in care. The preferred plan is to reunite a child or youth with their family. Where this is not possible, the plan may include exploring alternative permanency options such as adoption, kinship care, legal custody by a family member or foster parent or an independent living situation. Foster parents provide stability and a caring home that encourages a child or youth's growth and development. While the legal responsibility for the child or youth remains with the agency, foster parents play an important role in the young person's daily life.
Why do Children need Foster Care?
Children come into care because there is a conflict within the family, because of a parent's illness or incapability to take care of their child/children
Some children may come into care because the family cannot provide adequate care of the necessities of life
Other children may have been neglected, abused or abandoned
 Who are Foster Children?
Each foster child is unique
They are children in your neighbourhood
They are infants to young adults
They are single children, they are sibling groups
They are from all cultural backgrounds
They may be confused or angry
Who are Foster Parents?
People who want to parent
Single people
Couples
People who have a genuine desire to contribute to the well-being of children and youth in their community
People from many different religious backgrounds
People who are from all cultural backgrounds
How do I go about becoming a foster parent?
In Ontario all foster care, kin Care and adoption applicants must participate in a Structured Analysis Family Evaluation (SAFE) Homestudy and Parent Resources for Information, Development and Education (PRIDE) Pre-service Training. All foster parent applicants must participate in both the SAFE homestudy and complete the PRIDE pre-service training before they can be approved to foster. There is no cost to applicants to participate in the application process.
For information about foster care, contact the foster care department at your local Children's Aid Society.
There is always a need for more foster homes and there are many regional foster recruitment programs across the province. Homes for Kids is a program that supports the recruitment efforts of several agencies in south-central Ontario.
Winning Kids is a collaborative recruitment program among twelve child Children's Aid Societies in Eastern Ontario.
Foster Care Association Links