During October OACAS and Children's Aid Societies collaborate with partners to raise awareness about how to identify and help prevent child abuse. One of the campaign's key goals is to educate communities about how calling a Children's Aid Society is one of the most effective ways to prevent child abuse.
Social Media Campaign
For the OACAS social media package associated with this campaign, please contact public_editor@oacas.org.
Bilingual Campaign Materials
Our Brochure provides the key facts you need to know about recognizing child abuse and how Children's Aid helps children and struggling families.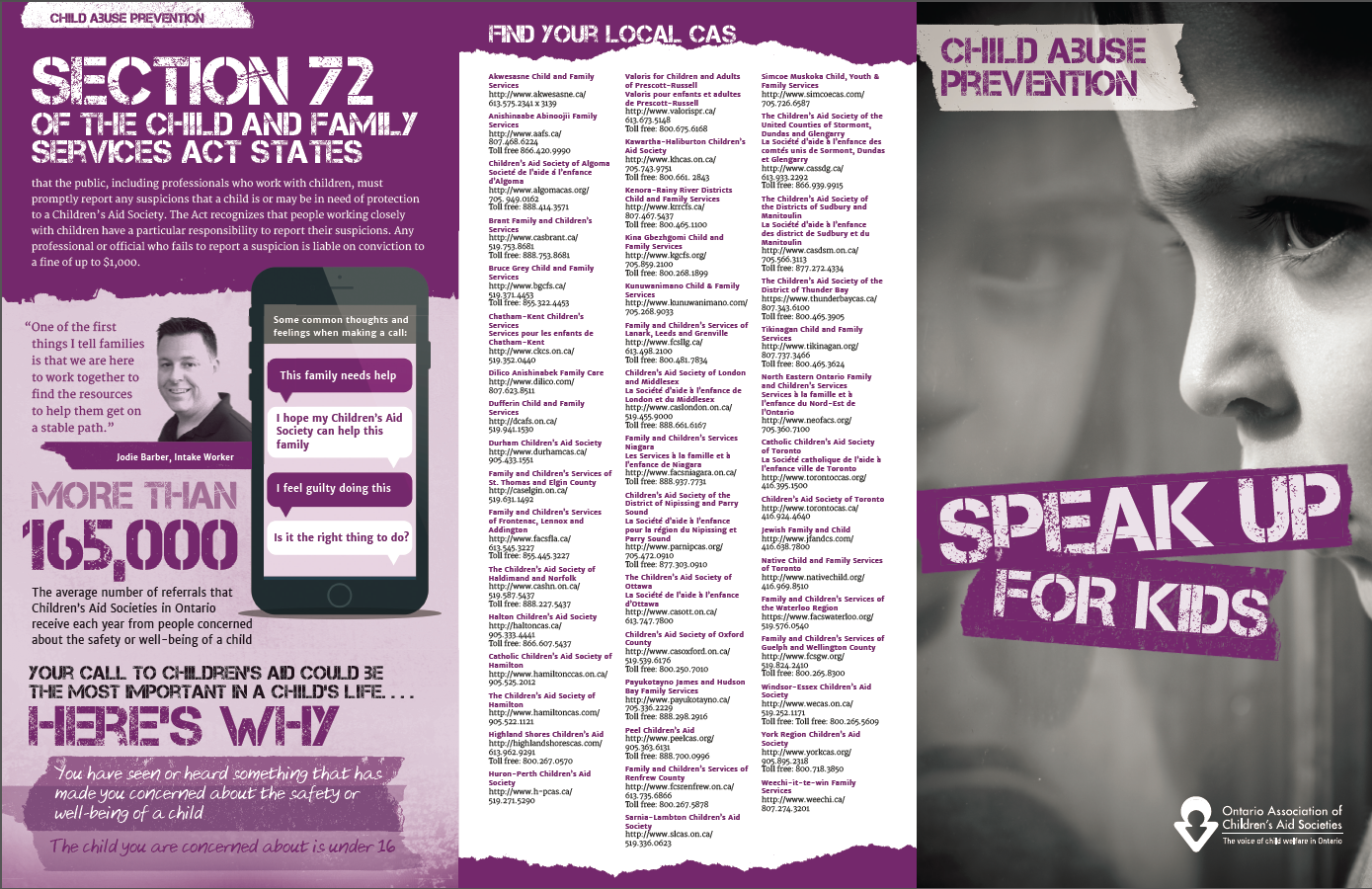 Web banner
Purchase promotional items

here!
Watch and share these short videos
A mother involved with Children's Aid speaks about her experience.
A screener from Children's Aid talks about her role in working with the public to keep children safe.
A teacher speaks about how a call to Children's Aid can help a student and family who are going through a crisis.
Youth speak up and break the silence about child abuse.

October is Child Abuse Prevention Month and the Toronto Police Service reminds the public of its duty to report.